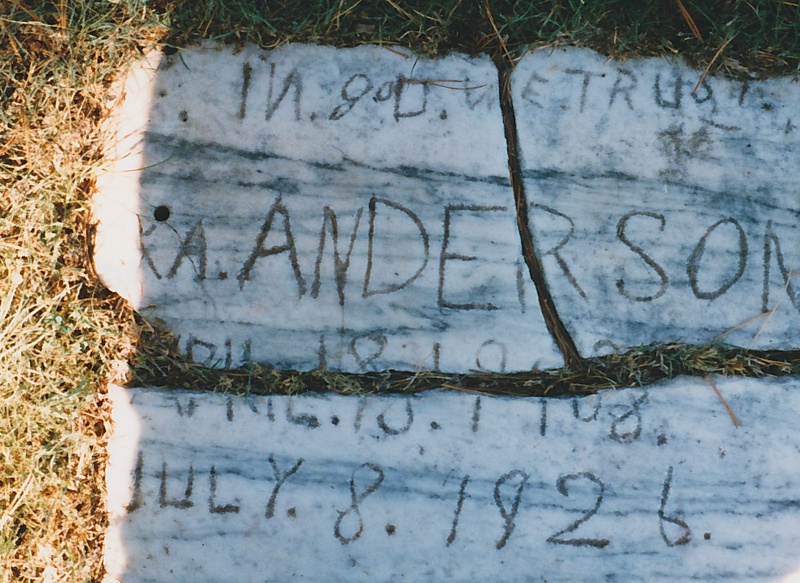 "In God we trust"
R A ANDERSON
April 18, 1908
July 8, 1926
So Side Section D, Lot 439
(In the same lot is the unmarked grave of Ira Anderson)

Note: Interments in Swisher County, Texas and Vicinity lists the information above, however, this is most likely the grave of Ira Anderson ([I]RA). The birth and death dates are the same. He was born 18 April 1908 in Kauffman County, Texas, and died 8 July 1926 in Plainview, Hale County, Texas. His death certificate is located here:
https://familysearch.org/pal:/MM9.1.1/JX8M-PQX

Ira was the son of George Robert Anderson and Hattie Mae Waller. He died of tetanus from an injury.

No obituary on file, No biography in Windmilling.
Author

Zoe Smith

Posted on

Dimensions

1360*992

File

Headstone_R_A_and_Ira.jpg

Filesize

318 KB

Tags

Albums

Visits

3108
EXIF Metadata

Make

Canon

Model

MP980 series