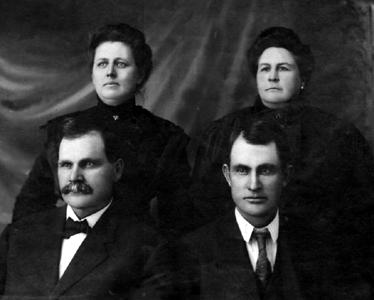 John Wesley & Mattie Estelle (JACKSON) RUSH and S. F. & Jennie (FLORES) RUSH

Mattie RUSH and Mrs. Sam LOFTIN canvassed the county for money to build the first church in Tulia. Mr. RUSH was treasurer of Swisher County for six years. They were members of the Methodist Church.

S. F. and Jennie FLORES were lifelong benefactors of Swisher County, supporting all its worthy endeavors. They gave generously to Swisher Memorial Hospital and to the Baptist Church. A memorial addition to the church was named for Jennie FLORES.
Author

Swisher County Museum

Posted on

Dimensions

374*300

File

rshfls.jpg

Filesize

14 KB

Tags

Visits

5861